Company:   Bumper To Bumper Auto Parts
Job Family:  Corporate Offices
Compensation:  Competitive Compensation Package
Level:   Full/Part Time
Locations:  AR
The Marketing Associate is responsible for assisting and supporting the needs associated with the Marketing Department for the Bumper to Bumper locations serviced throughout the Company.  The Marketing Associate works in conjunction with other members of the marketing team to ensure that all marketing programs are coordinated and efficiently maintained.  The Marketing Associate works in association with vendors, purchasing agents, sales directors, district managers, store managers, and counter persons to ensure communication of any marketing or promotional items that are prepared and presented in a comprehensive manner.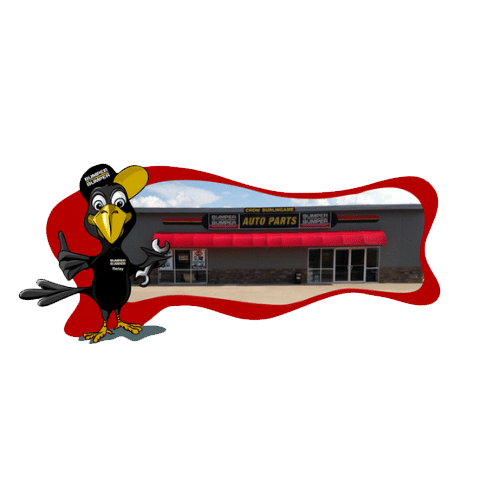 I came to Bumper to Bumper through an apprenticeship program from the Arkansas Center for Data Science. It says a lot about a company that they are willing to engage with programs like these. Bumper to Bumper sees the value in investing in their employees and helping them build useful skillsets.
Responsibilities & Benefits
Responsibilities
Certified Service Center and Alliance National Account Support. Learn all aspects of our "CSC" and National Account Programs and provide Support to BTB Stores, Special Account Managers (SAM), District Managers (DM) and Territory Sales Managers (TSM).

Facilitate Co-op Programs for both Bumper to Bumper Stores Certified Service Centers.

Assist in Execution, Data Retrieval, and Premium Distribution For Special Promotional Activities. Includes Seasonal Sales Promotions, Quarterly Counterperson Promotions, and Quarterly Store Sales Contests.

Provide Program Support for Digital Marketing Activities performed by the company. Includes BTB Website, Social Media, and My Place For Parts Programming. 

When called upon be prepared to assist in Special Projects such as Store Changeovers, Store Moves, and Store Marketing Committee Meetings. Occasional Travel Required. 
Benefits
Company Paid Life Insurance & Long Term Disability

401K Retirement Options, plus Employer Discretionary Match

Paid Vacation, Sick Leave, and Holidays

Group Health, Dental and Vision Insurance

Flexible Spending Accounts: Medical and Dependent Care

Group Short Term Disability

Additional Supplemental Life Insurance including spouse and child care options

Employee Assistance Program

Employee Purchase Discounts

Scholarship Program

Earning Incentives and Bonuses
Bumper to Bumper Crow Burlingame stores provide all your automotive aftermarket needs. With over 2 million inventory parts for cars, light trucks, heavy duty, recreational, commercial, farm, and agriculture vehicles, we've got everything you need to keep your fleet, farm, ranch, or jobsite running safe and sound.
We also carry a full selection of PB&E to help you clean, prepare, fix, finish, or paint your recreational and commercial vehicles.
In addition to parts, we carry tools, shop equipment, supplies, oils, chemicals and accessories.
2 Million Parts Inventory

2000 People In Our Network

200+ Locations